There seems to be a real resurgence of animated GIF usage in creative email marketing campaigns. We've put together 10 great examples for you below. The animated GIF seems to add that impulsive effect – i.e. must act now! Creative ideas are endless with their use, but hampered somewhat with the file size.  It's best practice to find a happy medium between the use of animations on an email and it's overall file size.  After all, the consumer is the one giving consent and time to download the images (and also bearing in mind growing trends of opening on mobile devices where data isn't as quick or available).
There's no doubt that email campaigns have to be more and more eye-catching to get an open let alone a click through. We'll be keeping an eye out on further demonstrations of this coming across the multiple sectors. For now though, what do you think of these?
1. 'Ends Midnight' campaign by Arcadia Group's menswear brand Burton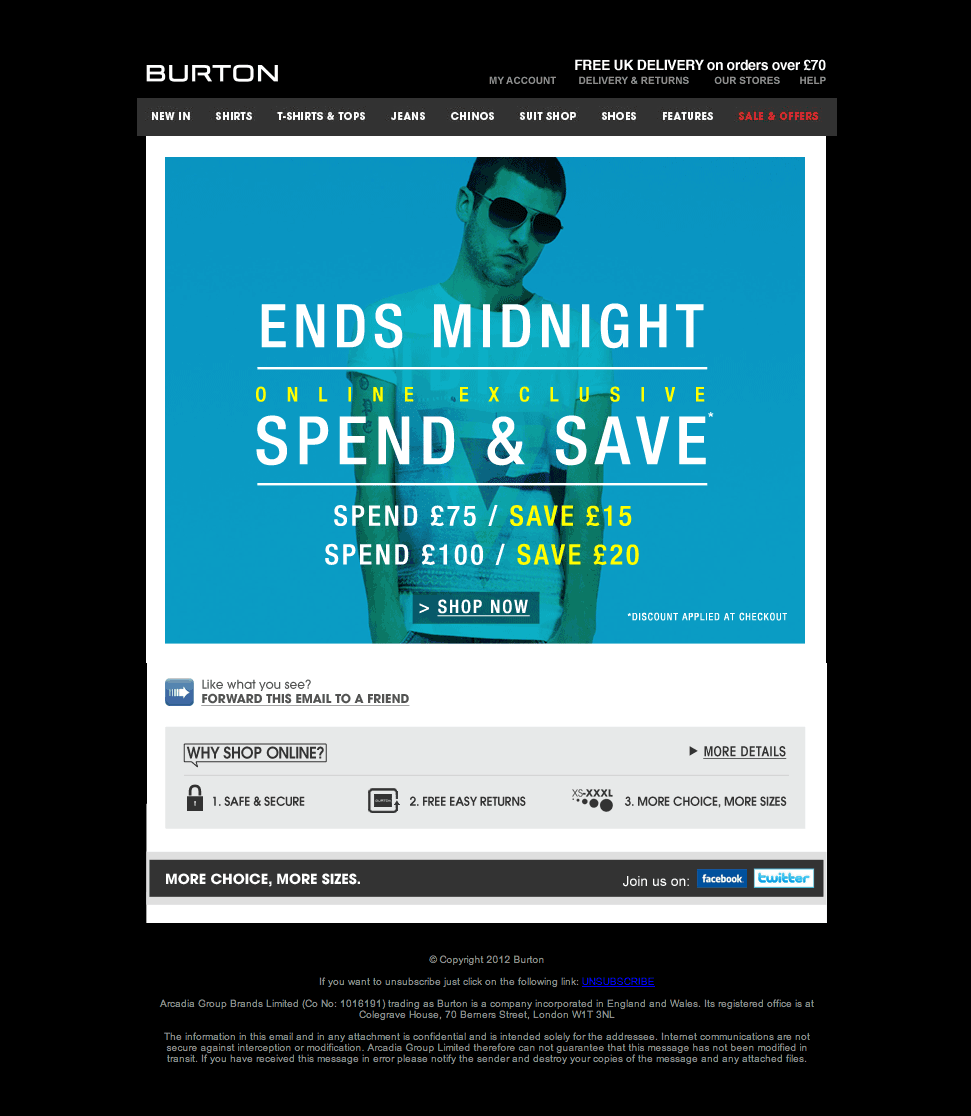 2. Lingerie brand Victoria Secret's 'Panty Party' Campaign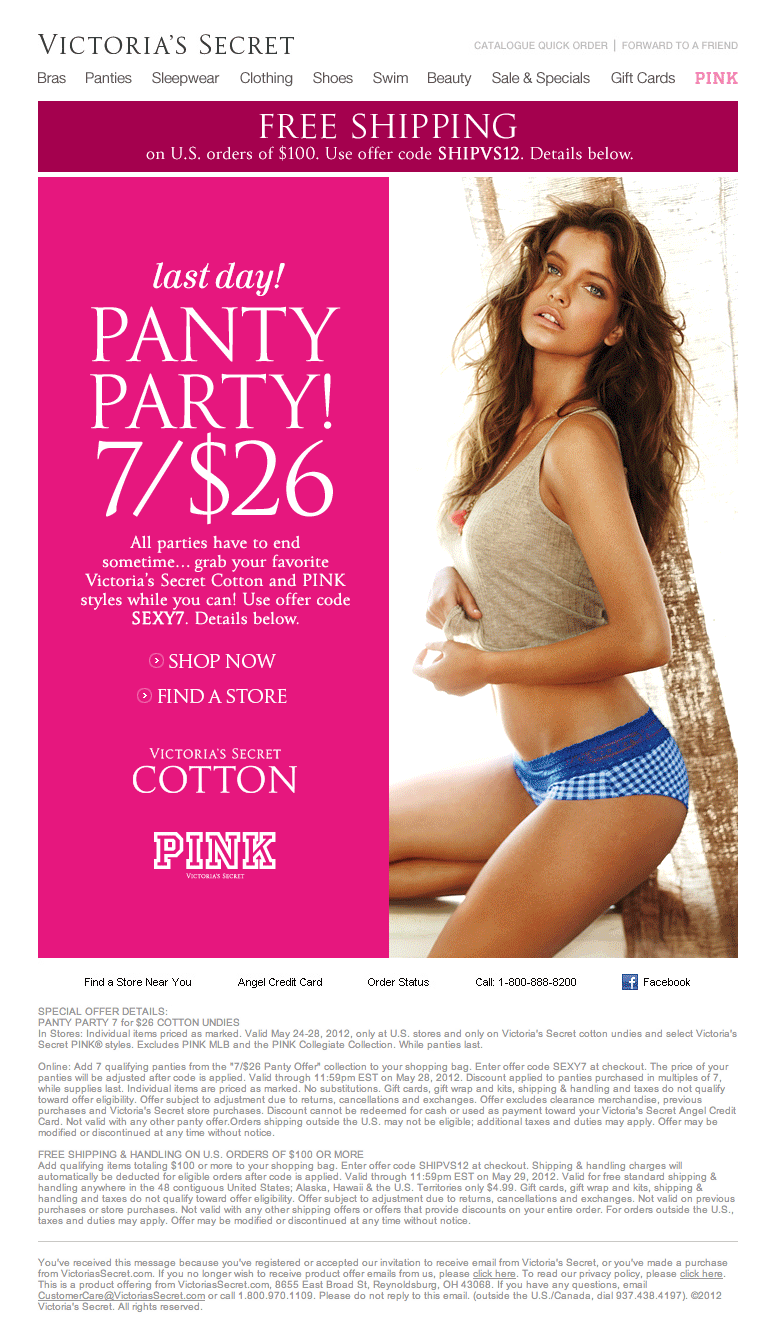 3. Selfridge's 'Joyous Jubilee' Campaign

4. Childwear brand Mini Boden's Pancake Day Campaign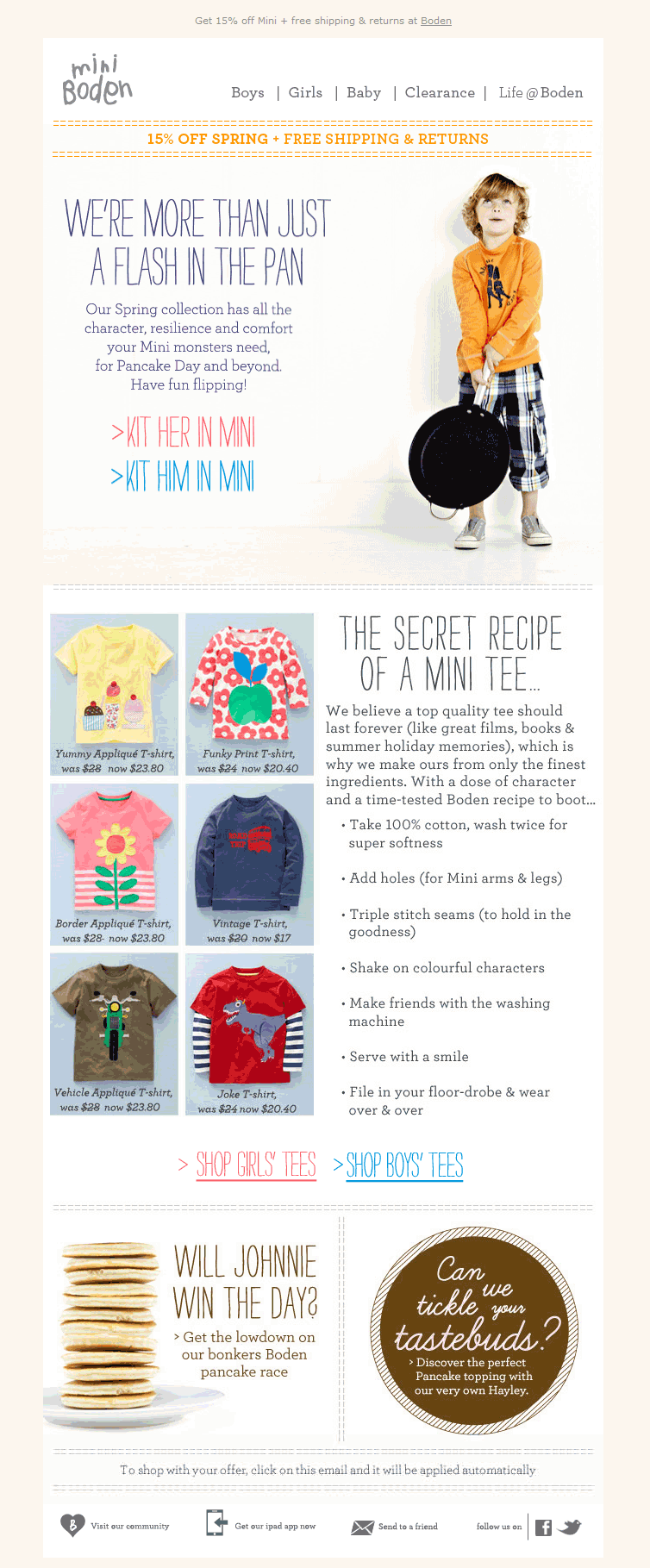 5. Cafe brand Pret A Manger's 'New Season' Campaign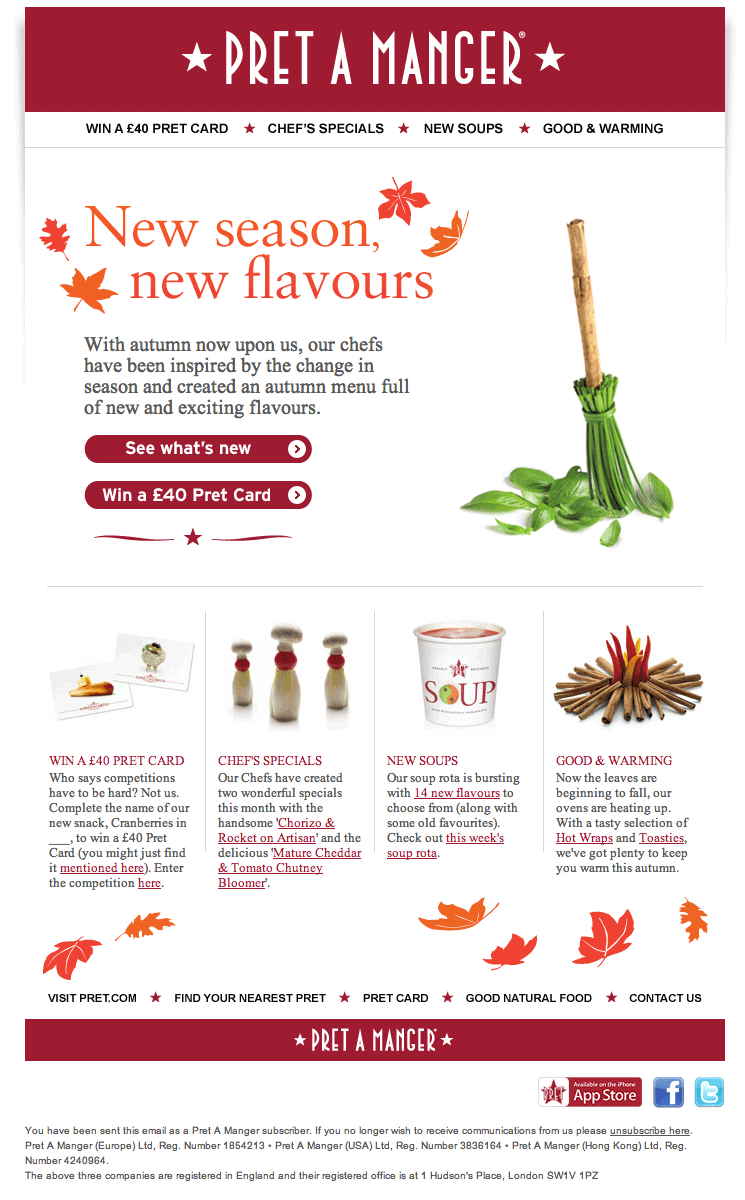 6. Another from clothing brand Boden with a '30% off' with free delivery flash sale email campaign
7. Fashion and home accessory brand Anthropologie's 'Let's Pin' campaign to introduce their presence on Pinterest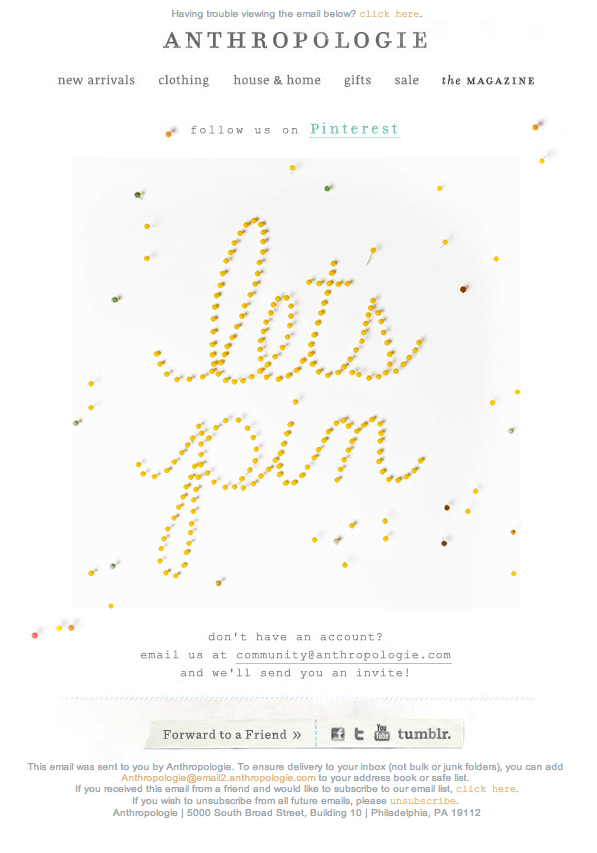 8. Another clothing brand (a trend may be appearing here!) – GAP's creative campaign to inform of Christmas delivery dates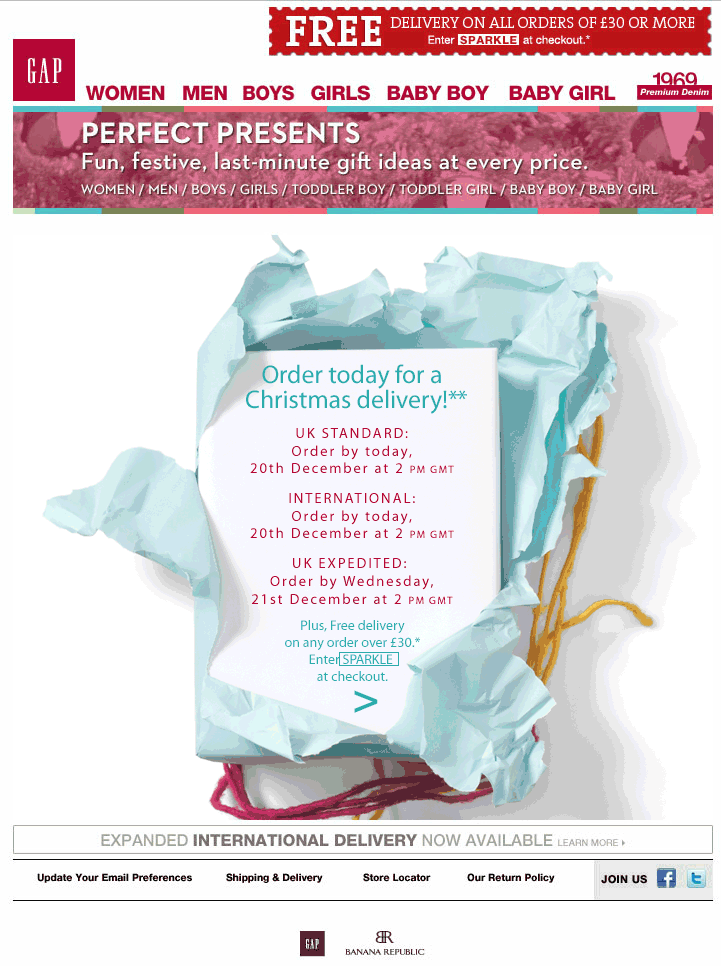 9. An egg-cellent creative campaign by supermarket brand Waitrose to really make their Easter specials stand out

10. And finally, another interesting campaign from Burton – it really gets the point across that they have a wide selection in store and online!